Affordable Fuel Injection for owners of small engines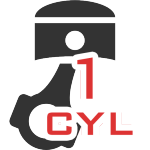 NanoEFI is currently under heavy development. Our focus is to bring ultra low-cost EFI to powersports riders of all types.
This includes motorcycles, scooters, dirt bikes, go-karts, ATVs, and small engines in all types of machinery.
Streamlined so you can spend your time riding, instead of fiddling with the technical bits.
---
NanoEFI Controller and
 Retrofit
 Kit
Focused on reducing the cost and technical barrier for EFI on small motorsports and power equipment. The hardware and software is being developed to support almost any single cylinder engine.
To end that old saying: "Two hours riding, one hour fixing…"
That old carburetor is officially on notice.
---
Key Features
Event timing accuracy tested to ±1° @ 12,000rpm
On-board Wireless Mobile tuner and streaming live data view!
Wireless connectivity over WiFi enables IoT features and easy Over The Air updates.

Improved fuel efficiency

Adjustable rev-limiter
Ultra low-cost
---
Ultra low-cost EFI
Sure, there are already fully-featured EFI kits (with single cylinder support) that are sold in the range of $400 – but that's not exactly an accessible price point for everyone.  To make EFI more affordable and available, this project will focus primarily on reliability, while seeking out the simplest methods and most accessible hardware. Simple to tune and maintain without bloated cost.
---
v0.1 Development
On-board Tuning System 40%
Current Version 0.1.7
---
---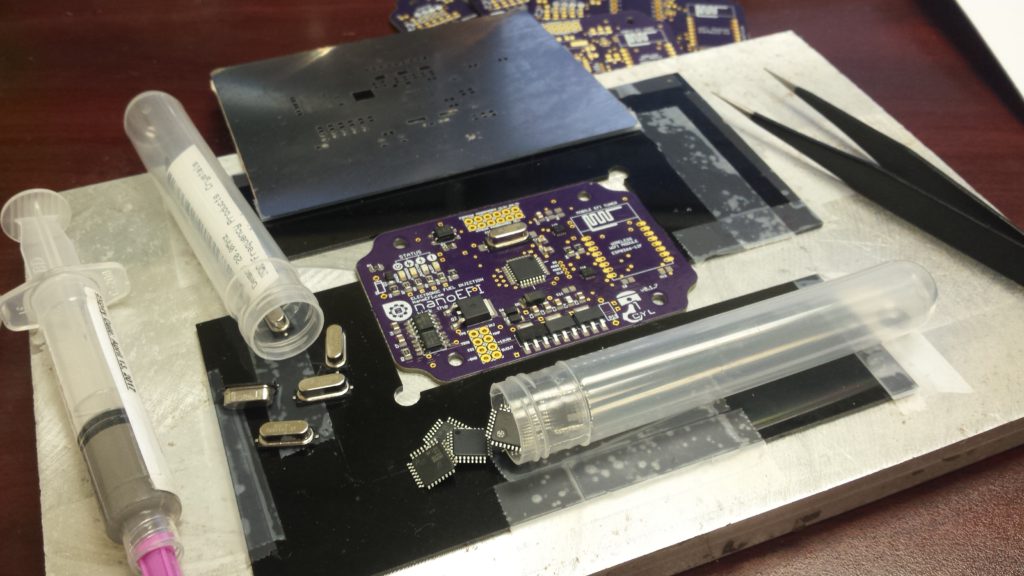 Get involved | Get updates
Be sure to subscribe for updates.  When the time comes to release, you'll be the first to know!
---
  Follow Progress
Most recent developments
Here's a quick recap if you're new around here: If you missed it, check out lasts month's post going over the NanoEFI ECU I/O Diagram. You can use the diagram and description<a class="moretag" href="https://www.nanoefi.com/2019/06/19/june-2019-update-last-push-to-beta/">Read More...</a>
The forum is online!  Join and let's talk! The project is at the point now where I feel a bit more free to talk about more specific details and start taking questions<a class="moretag" href="https://www.nanoefi.com/2018/08/05/15-months-of-progress-plus-forum/">Read More...</a>
Motivation behind NanoEFI Before I'm a developer, I'm a rider and off road enthusiast first.  We see very little snowfall here in Virginia, so it's always a treat to ride these days. <a class="moretag" href="https://www.nanoefi.com/2017/05/07/getting-nanoefis-core-values-right-open-source/">Read More...</a>
---
Update Categories
NanoEFI Concept
Because NanoEFI should be easy for everyone to tinker. Ease-of-use is a big priority for this project. But having the ability to tune EFI parameters to get the best performance (or gas<a class="moretag" href="https://www.nanoefi.com/2015/08/30/wireless-tuning-over-wifi-feature-confirmed/">Read More...</a>
In order to tell if we're barking up the right tree with the Arduino Mini / Atmega328P, it needed to be tested on speed, precision and accuracy of its hardware and software.<a class="moretag" href="https://www.nanoefi.com/2015/08/28/proof-of-concept-building-the-test-for-efi-on-the-arduino-mini/">Read More...</a>
Will this actually work? Let's inspect the ATmega328P to see if it is capable of supporting EFI theoretically. Update: Proof of concept: accuracy and speed tests successful! Is the CPU Fast enough?<a class="moretag" href="https://www.nanoefi.com/2015/08/27/theory-efi-on-the-arduino-mini-328-pro/">Read More...</a>
Connectivity
In a break from the norm of using 3rd-party EFI tuning tools, we're rolling our own tuning software using web-based technologies. Javascript for the heavy lifting, and of course HTML/CSS for our<a class="moretag" href="https://www.nanoefi.com/2015/09/22/tuning-over-wifi-internal-micro-http-server-is-working/">Read More...</a>
With wireless tuning of the NanoEFI system being confirmed, attention then focused on finding an appropriate small and cost efficient WiFi module. Introducing the ESP8266 WiFi Chip. Going from not knowing this<a class="moretag" href="https://www.nanoefi.com/2015/09/06/esp6266-12-setup-cheat-sheet/">Read More...</a>
Progress Reports
Here's a quick recap if you're new around here: If you missed it, check out lasts month's post going over the NanoEFI ECU I/O Diagram. You can use the diagram and description<a class="moretag" href="https://www.nanoefi.com/2019/06/19/june-2019-update-last-push-to-beta/">Read More...</a>
The forum is online!  Join and let's talk! The project is at the point now where I feel a bit more free to talk about more specific details and start taking questions<a class="moretag" href="https://www.nanoefi.com/2018/08/05/15-months-of-progress-plus-forum/">Read More...</a>
Motivation behind NanoEFI Before I'm a developer, I'm a rider and off road enthusiast first.  We see very little snowfall here in Virginia, so it's always a treat to ride these days. <a class="moretag" href="https://www.nanoefi.com/2017/05/07/getting-nanoefis-core-values-right-open-source/">Read More...</a>