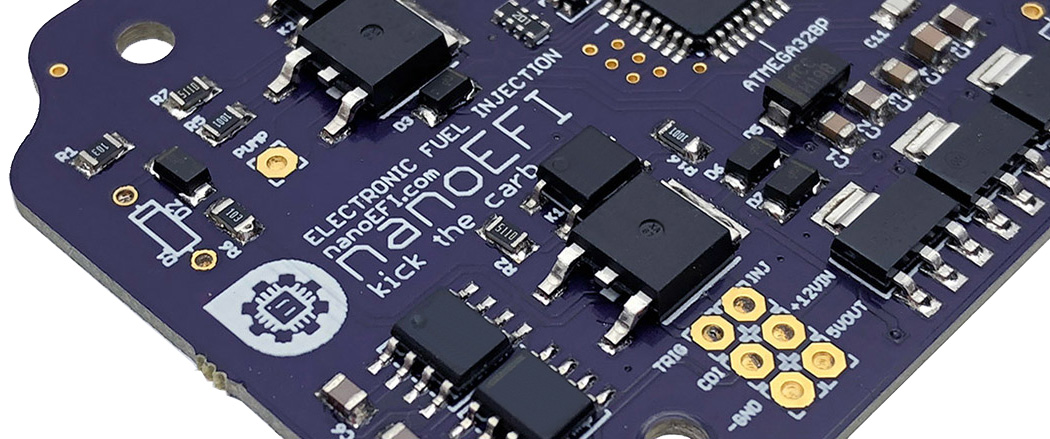 AFFORDABLE FUEL INJECTION FOR SMALL ENGINES


NanoEFI is currently under development to bring low-cost EFI to powersports riders of all types.
Streamlined and simplified so you can spend your time riding, instead of fiddling with the technical bits.
NanoEFI ECU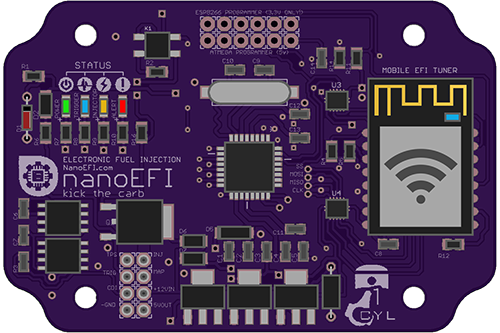 NanoEFI Airtune™ on: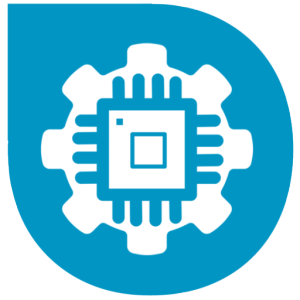 Mobile Dashboard
Tune and live stream data with any device, anywhere.
Mobile | Tablet | Laptop | Desktop
✅ Single Cylinder and Dual Cylinder Support
✅ Low power: PWM Fuel Pump Regulation
✅ Injection: 2 Injector Channels
✅ Ignition: Single Logic-level Ignition Channel
✅ Sensor support: TPS, MAP, Fuel Pressure, CLT, IAT, O2 (for wideband, external controller required)


---
---
What installation experience can I expect?
You don't have to worry about assembling and soldering circuits, as the NanoEFI ECU will only be available fully assembled.
---
Is NanoEFI hardware, software, or tuner compatible with other boards?
No. We're not compatible with other systems. Although I often link, refer, and encourage people to check out other projects, NanoEFI isn't based on (or compatible with) those projects.
---
Get involved | Get Updates and Notifications
Be sure to use the NanoEFI Forum for updates and notifications. When the time comes to release, you'll be the first to know.
---
New updates are posted on the Forum
Older updates: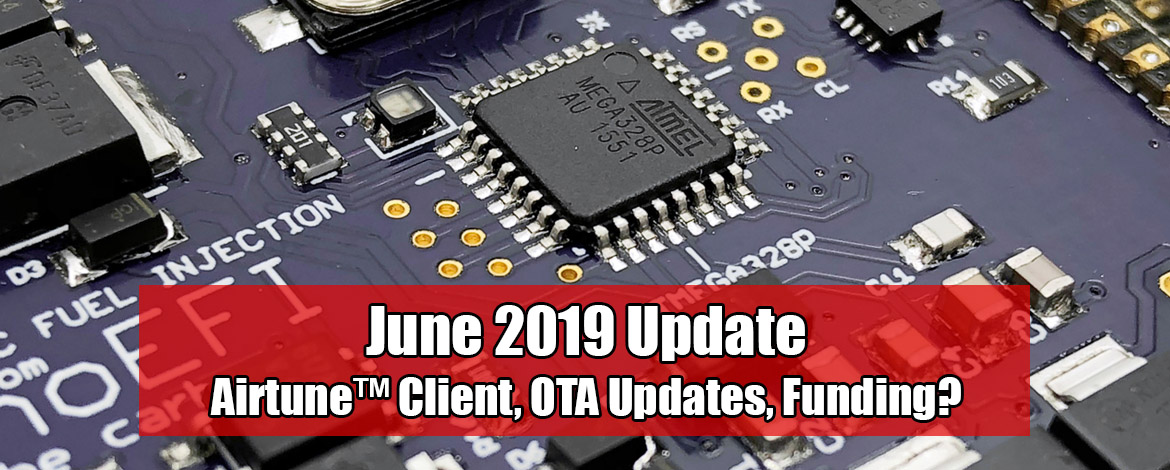 Past Progress
Previous developments
Here's a quick recap if you're new around here: If you missed it, check out lasts month's post going over the NanoEFI ECU I/O Diagram. You can use the diagram and description<a class="moretag" href="https://www.nanoefi.com/2019/06/19/june-2019-update-last-push-to-beta/">Read More...</a>
The forum is online!  Join and let's talk! The project is at the point now where I feel a bit more free to talk about more specific details and start taking questions<a class="moretag" href="https://www.nanoefi.com/2018/08/05/15-months-of-progress-plus-forum/">Read More...</a>
Motivation behind NanoEFI Before I'm a developer, I'm a rider and off road enthusiast first.  We see very little snowfall here in Virginia, so it's always a treat to ride these days. <a class="moretag" href="https://www.nanoefi.com/2017/05/07/getting-nanoefis-core-values-right-open-source/">Read More...</a>
---