LATEST SOFTWARE: Checking...
ECU: Loading...
Tuner: Loading...
Want to help?
Fuel development!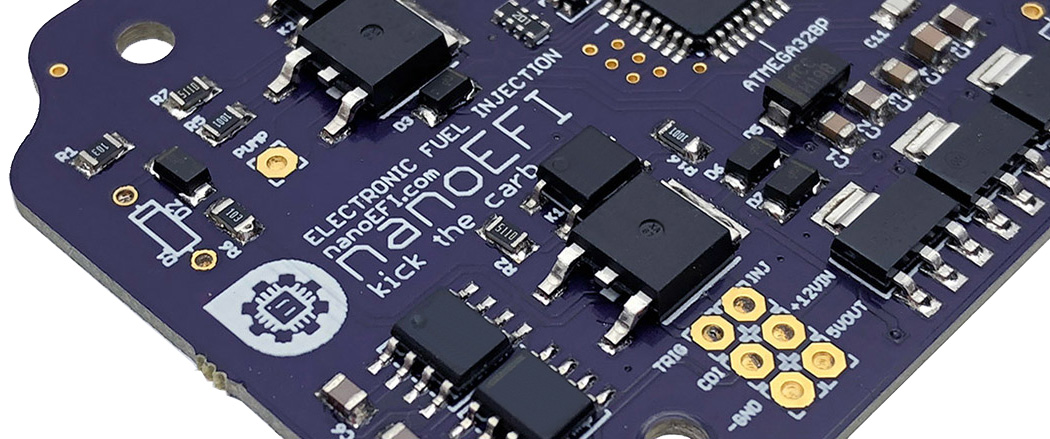 AFFORDABLE FUEL INJECTION FOR SMALL ENGINES


NanoEFI is currently under development to bring low-cost EFI to powersports riders of all types.
Streamlined and simplified so you can spend your time riding, instead of fiddling with the technical bits.
NanoEFI ECU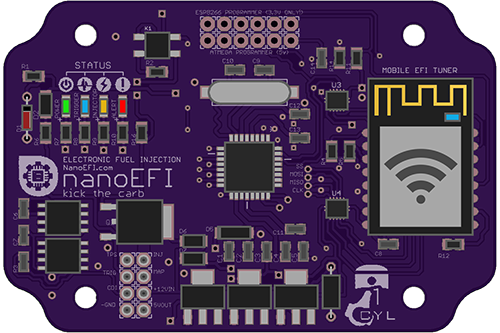 NanoEFI Airtune™ on: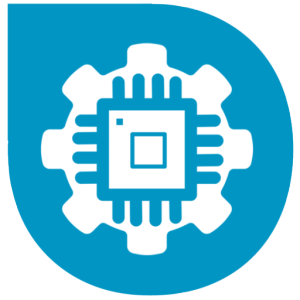 Mobile Dashboard
Tune and live stream data with any device, anywhere.
Mobile | Tablet | Laptop | Desktop
---
✅ Single Cylinder and Dual Cylinder Support
✅ Low power: PWM Fuel Pump Regulation
✅ Injection: 2 Injector Channels
✅ Ignition: Single Logic-level Ignition Channel
✅ Sensor support: TPS, MAP, Fuel Pressure, CLT, IAT, O2 (for wideband, external controller required)

---
---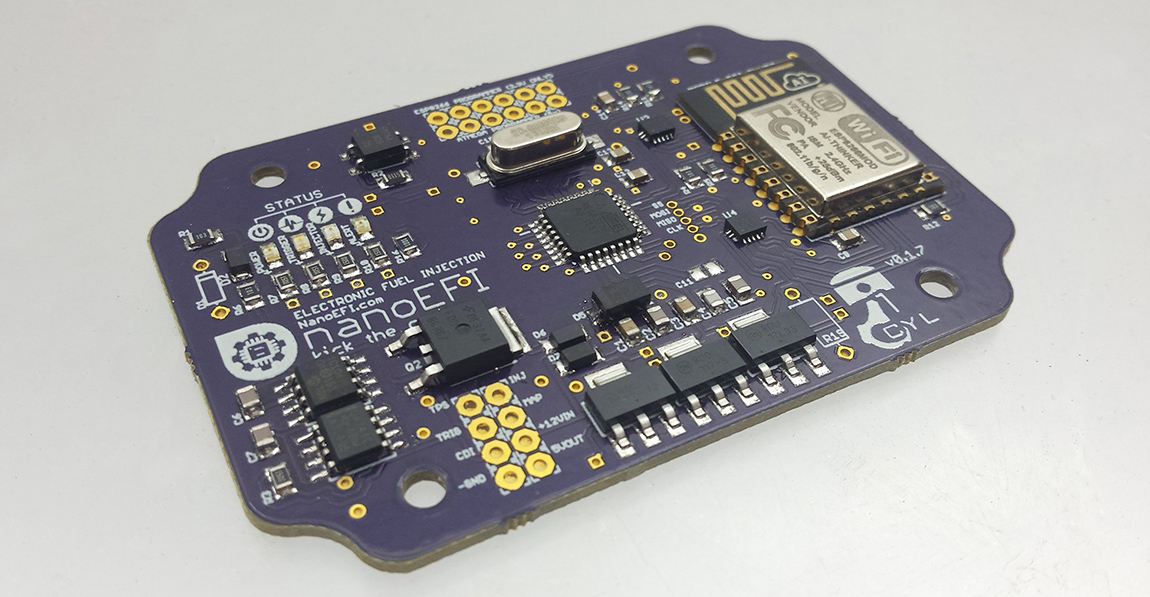 ---
What installation experience can I expect?
You don't have to worry about assembling and soldering circuits, as the NanoEFI ECU will only be available fully assembled.
---
Will I be able to get wholesale pricing, or base a product off of NanoEFI?
Yes and Yes. The plan for wholesale pricing is coupled with a strategy for increasing compatibility across vehicles in a decentralized way.
Access to wholesale pricing will be based on your ability to develop a full kit for your intended model using the NanoEFI ECU.  That includes any hardware and a software extension necessary to be compatible with the specific make and model that you have in mind. You must also be able to provide technical support necessary for your users.  
Part 2: How about exclusivity?
Exclusivity for a specific model or engine type will depend on volume.  Contact me if you're interested.
Part 3: Will you custom develop a kit for my company's specific application?
Yes, for a fee.  And as long as there is good alignment with the main project so it doesn't become a detour.  Contact me if you're interested.
---
Is NanoEFI hardware, software, or tuner compatible with other boards?
No.  We're not compatible with other systems. Although I often link, refer, and encourage people to check out other projects, NanoEFI isn't based on (or compatible with) those projects.
---
What is the best way to contact you?
I get a lot of messages in private, mostly the same questions that have been covered in previous updates.  So to make this efficient, there's a new process.  Please sign up on the forum and reply to a few posts that interest you.  This will help get you up to speed, and will build your trust level on the forum at the same time.  Then send me a private message when the option becomes available.
For dealer or custom development inquiries only:
Please reach out to me by email.  Thank you.


---
Get involved | Get Updates and Notifications
Be sure to use the NanoEFI Forum for updates and notifications. When the time comes to release, you'll be the first to know.
Feb 2020: New updates are posted on the Forum and Patreon now.
Sign up, and let's talk about kicking that carb.
Older updates: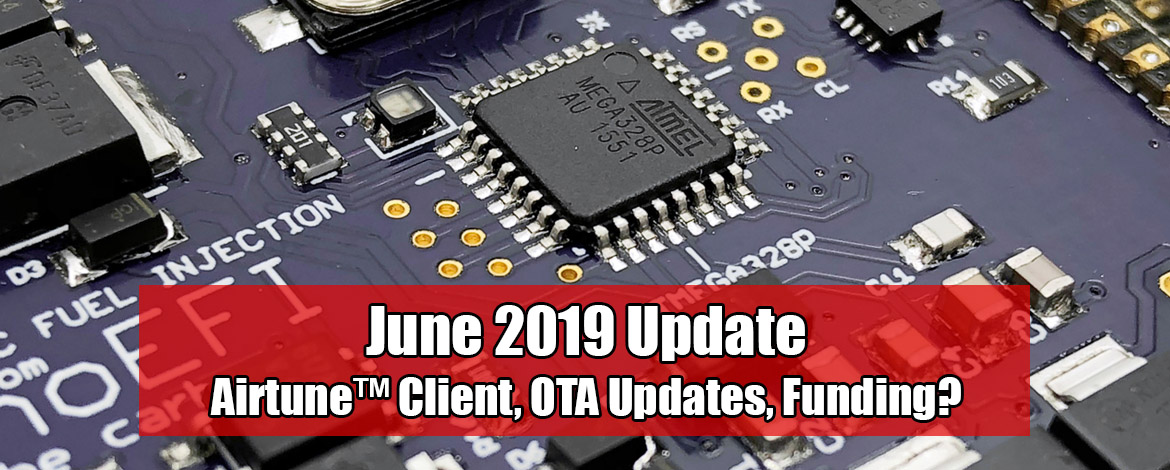 Past Progress
Previous developments
Here's a quick recap if you're new around here: If you missed it, check out lasts month's post going over the NanoEFI ECU I/O Diagram. You can use the diagram and description
Read More...
---
NanoEFI Concept
Because NanoEFI should be easy for everyone to tinker. Ease-of-use is a big priority for this project. But having the ability to tune EFI parameters to get the best performance (or gas
Read More...
Connectivity
In a break from the norm of using 3rd-party EFI tuning tools, we're rolling our own tuning software using web-based technologies. Javascript for the heavy lifting, and of course HTML/CSS for our
Read More...
With wireless tuning of the NanoEFI system being confirmed, attention then focused on finding an appropriate small and cost efficient WiFi module. Introducing the ESP8266 WiFi Chip. Going from not knowing this
Read More...