Hi guys, my name is Al, and I am currently living in North West Queensland, Australia.
The climate here is what I would consider tropical to sub tropical depending on season. Dry winter, and hot and wet summer, so an EFI system with closed loop capabilities would be excellent.
Started to rebuild this bike, and got a larger carby for it off a 500cc, but then came across the nanoEFI while still in its early stages.
The engine has been rebuilt and is now a 425, hence the bigger carb.
Bike is kickstart, but I have got a AA battery pack to fit to it, as this would help smooth out any voltage fluctuations it had, ie at idle.
Now that nanoEFI is coming along, it will double as a power source to power the fuel pump for priming and power for the EFI controller.
Another upgrade is a fully wound stator and new rectifier to cope with it.
The bike is pulled down, as I was living on the other side of the country, so it will take some time until it is reassembled.
The sad state it looked in when I purchased it cheap off a mate.
[URL='
http://www.overclockers.com.au/pix/inde ... e&id=otbji
']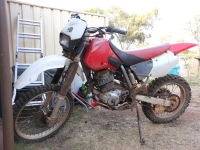 My aim is to build it to look similar to this.
[URL='
http://www.overclockers.com.au/pix/inde ... e&id=dphn7
']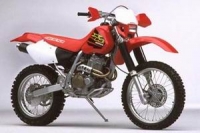 Also, my current ride is a 2008 Yamaha WR250R, which is the first of the EFI WRs, and goes pretty well for a 250, as I am around 105kg, so very much looking forward to playing with an EFI conversion.
Honda XR400 @ 425